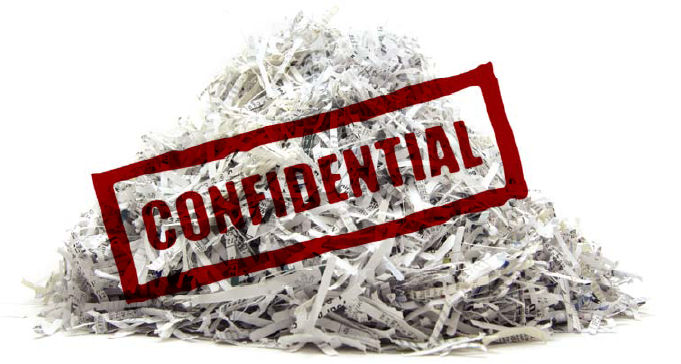 Identity theft is the fastest growing crime in the U.S.
Last year alone, more than 9.9 million Americans were victims of identity theft, a crime that cost them roughly $5 billion.
Let Us Shred Your Stuff For Free!

Saturday, June 21, 2014:
United Center
1901 W. Madison Street Lot A
Chicago, IL 60612

NEW TIME!!!
9:00am - 1:00pm (Gates close at 12:45pm)
What:
Consumers can shred up to
10 boxes of
documents....FREE!

And this year, FREE! electronics recycling, including:
-TVs and Computer Monitors
-PCs/Laptops/Servers
-Data Storage Devices
-Printers
-Fax and Copy Machines
-Cell Phones
-VCRs/DVD Players/Video Game Consoles
Here are some suggestions for deciding how long to keep personal financial information:



The IRS has three years from your tax-filing date to audit, and has six years to challenge a claim. A good rule of thumb is to keep all tax returns and supporting documentation for seven years.
Keep credit card statements for seven years if tax related expenses are documented.
Keep paycheck stubs for one year. Be sure to cross reference the paycheck stub to the W-2 form.
Be sure to keep bank statements and cancelled checks for at least one year.
Bills should kept for one year or until the cancelled check has been returned. Receipts for large ticket items should be kept for insurance purposes.
Home improvement receipts should be kept for six years or permanently.
Items such as birth certificates, social security cards, insurance policies, titles or wills should be kept permanently in a safety deposit box.
If you are going to dispose of documents with sensitive information, be sure to SHRED!
Only paper documents are permitted to be shredded at this event. Stapled and/or paper clipped documents are okay. Inappropriate items such as clothing, food, and garbage will be refused.
An official press release and flyer are also available to view, with further information.
---------------------- A Cooperative Project of ----------------------

BBB Privacy Policy